KIDIBOP now available in all locations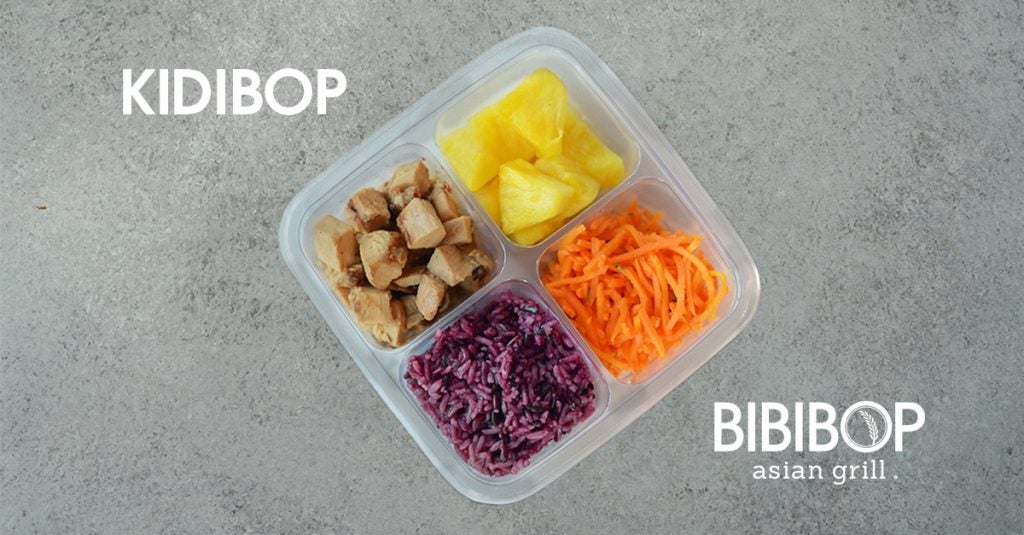 BIBIBOP Asian Grill has an exciting new option for families looking to give kids a healthy meal, filled with the food they want, and with NOTHING touching.
KIDIBOP is now available in BIBIBOP locations across the country, as well as online at BIBIBOP.com, and through our 3rd party delivery partners DoorDash and Uber Eats.
The Healthiest Kids Meal in the World lets kids choose their three favorite toppings- like Chicken, Corn, or Purple Rice, and teams them up with a side of Pineapple, all in a container that will prevent food from touching, because we understand that can really be an issue.
Here are what some moms are saying about KIDIBOP:

KIDIBOP is here to keep your kids happy and eating healthy, because we really care about them!