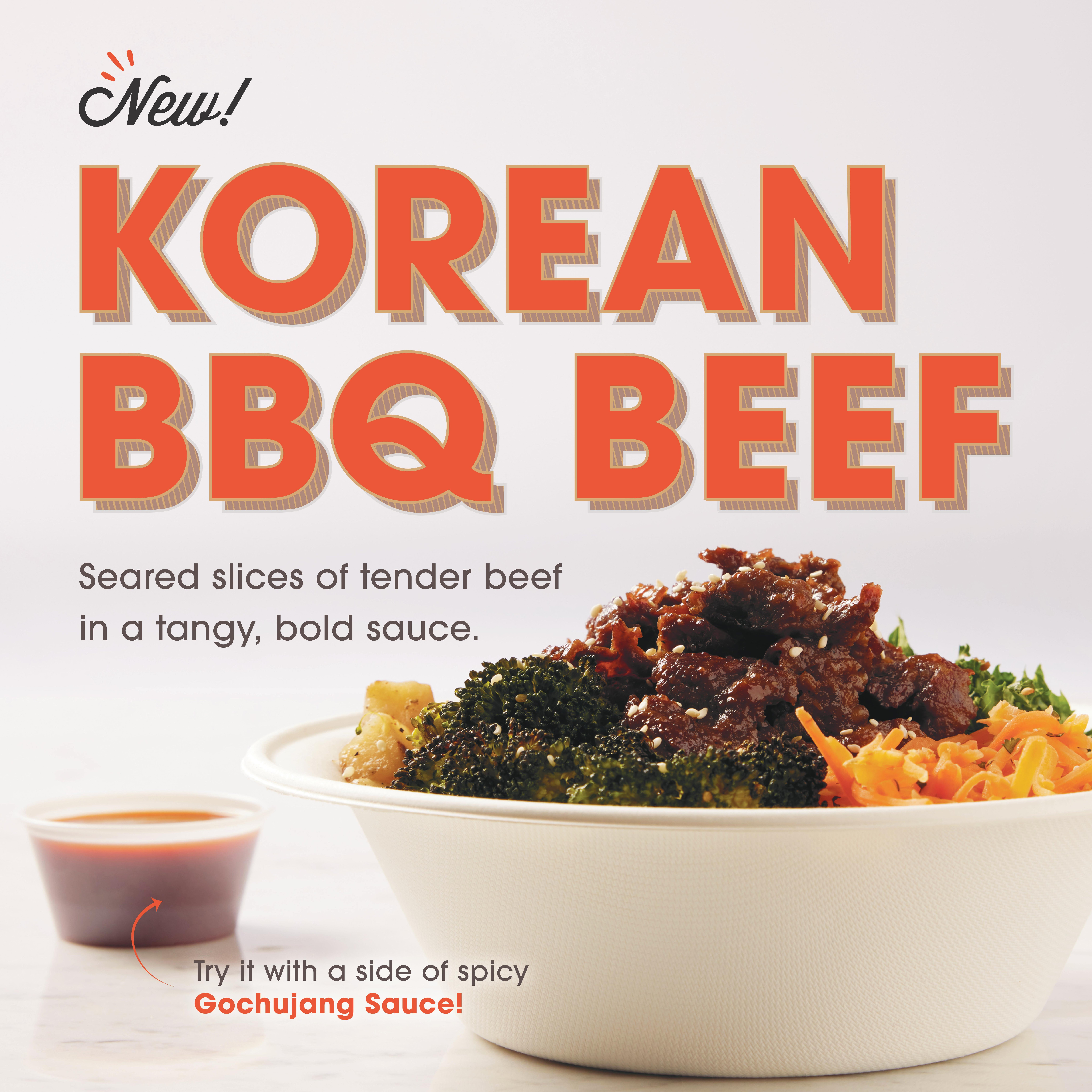 BIBIBOP is grilling up a brand-new protein, introducing Korean BBQ Beef, our new take on traditional Bulgogi (불고기).
Bulgogi means "fire meat" and has existed for thousands of years. This dish has been a staple in many Korean households, and we are excited to bring it to a BIBIBOP near you!
Our new Korean BBQ Beef contains thin slices of USDA Choice beef coated in a tangy, bold sauce with hints of ginger, onion, garlic, and pineapple.
Korean BBQ Beef pairs well with Yum-Yum or our Spicy Gochujang, and we recommend ordering sauce on the side for your first experience.
From a nutritional point of view, our Korean BBQ Beef is a good source of protein and contains vitamins B3 & B12. In addition, ginger aids in accelerating digestion, fighting cholesterol, and stimulating metabolism.