Veterans and Active Military Members can eat for free Nov. 11th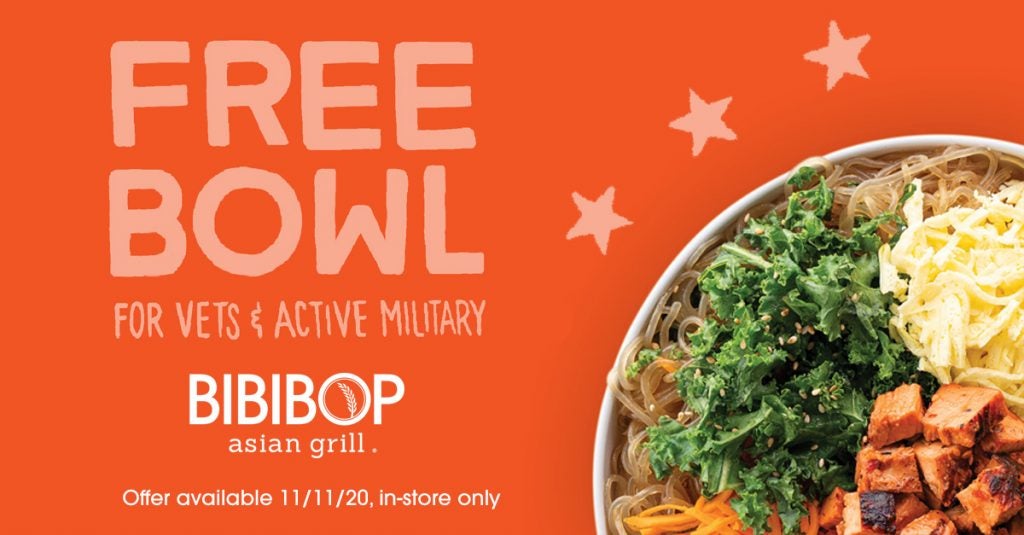 This Veterans Day, BIBIBOP Asian Grill wants to serve those who serve our country by offering a free bowl to all veterans and active military who visit any of the 43 BIBIBOP locations nationwide.
"This is a great opportunity for us to focus on the well-being of the men and women who focus on keeping us safe," said BIBIBOP Director of Marketing Henry Yonky.
On November 11, veterans and active military will be able to build their own complimentary bowl filled with the fresh and healthy ingredients they want- ingredients like USDA steak or antibiotic-free chicken, fresh vegetables, rice, potatoes, and bold and flavorful sauces like sweet and tangy Yum Yum or a spicy Korean favorite, Gochujang. BIBIBOP's customizable bowls allow guests to create gluten-free, vegetarian, or vegan-friendly meals that align with their diet and lifestyle.
To claim their free bowl, veterans and active military members can present a military ID or identify as a veteran or active military member. This offer will be available in-store on November 11th only.